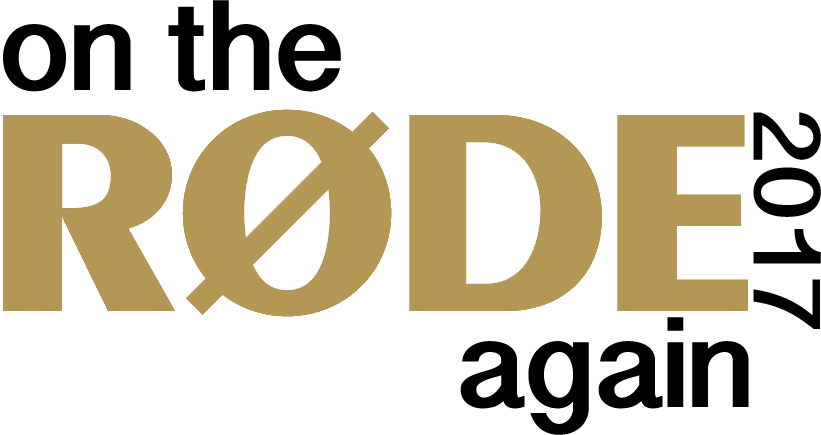 On the Rode Again – Part 2: Production
Last time I talked about how Chris and I landed on the idea for the story that became A Breach of Solace, how we developed the characters and setting for the film, and how we agonized over the casting. This time, it's all about how we made those things come to fruition.
I'll start off with a stroke of good luck that we had. One of the primary aspects of the film this year was the inclusion of a shotgun wielded by our main character, Damon. It was an easy enough thing to write into the script but as we got closer to the shooting day it became one of our primary concerns. Chris and I spent quite a bit of time online, searching through the web catalogs of multiple airsoft gun manufacturers and even a site for a company that sold deactivated firearms, but we couldn't find anything that met our criteria of not breaking the bank while still not looking like it's made of plastic. Just as we were running out of time and begrudgingly making plans to change the script to feature a different implement for our protagonist, we made a last-ditch effort by traveling downtown to a brick and mortar airsoft arena that had just opened up again after several months of renovations. It was worth the trip. We ended up not only walking away with a prop shotgun that matched the visual we didn't dare imagine we could ever find (for a more than reasonable price to boot), we also got a great tour of the new facilities, got some hands-on demos of some of the other weapons they had available and some very cool breakaway doors, and even traded business cards with the owner for some potential collaborations in the future. As I said, it was definitely worth the trip.
Now onto the rough stuff. Initially, we wanted to shoot over the course of two nights: one for principal photography and one for any reshoots that we needed to do. Unfortunately, things did not work out that way. Due to some scheduling restrictions, we only had one night to shoot the entire thing. The original plan to only use one night of principal photography and one night of reshoots was already ambitious for us. Last year, we shot Intruder–a film of similar length with only one actor–over the course of two full nights and even then, struggled to get it all done in time. Now we were faced with the prospect of working with three times the number of actors and doing it in half the time. We knew it would be challenging to say the least, but our contentment with our choice of on-screen talent made it clear that we'd just have to make it work.
Our next challenge, or rather series of challenges, came in the form of our chosen camera. It was decided fairly early on that I would be filling the role of Director of Photography once again and with that, I knew I wanted to bring some high-quality visuals to the table–higher quality than I could manage with my Canon T5i at least. Last year, we rented a Canon C100 to give us the look we wanted and it worked extremely well. This year though, we weren't able to get it done in time. So, I accelerated some plans of my own to purchase a new camera for myself and decided to use that to shoot the film with; that was something of a mistake. I wound up buying the Sony a6300, a nice compact camera with very nice-looking visuals in both still and video formats. Despite my praise of the camera though, the a6300 proved to be somewhat problematic for us in a couple of ways. For one thing, despite the time I took in the days leading up to principal photography to learn the camera's functions, I never quite got a handle on all of the settings and how to manipulate them on the fly. The next problem was actually born out of what I thought was a preemptive solution to the problem of shooting out in the country with no power. The Sony a6300 charges through a USB power cable–a USB power cable that can be plugged into a portable battery charger very easily. All it took was a little bit of tape to secure an external battery charger to the camera rig and we were set with enough charge for the whole night. Great! Or not. It turns out that leaving the camera charging while recording only accelerated the already notorious overheating issue with the a6300. This problem left us with a handful of five to ten minutes chunks of time where we just had to wait around for the camera to cool off.
Here's the part where I tell you how we turned it all around and made the best of things though. We didn't have nearly as much time to shoot as we wanted at first but we got everything done and we even got it done on time! How did we do that? I crafted a schedule about a week before the shooting date and attached it to the call sheet we sent out to the cast and crew. That schedule was essentially a minute-by-minute explanation of how I hoped the night was going to go. Admittedly, we strayed from it a few times but in the end, everything wrapped almost exactly at the time I planned (we even finished five minutes early). We avoided needing to reshoot anything by using the downtime in between scene setups and takedowns to review footage on-location; this was something we always planned to do but we even had more time to do it thanks to the additional cooldown time the camera needed. That, of course, didn't solve the camera's overheating problem but it helped us put the time to good use.
I think experiences like that go a long way toward showing what you can do as a filmmaker or project leader of any kind when things don't go as planned. Improvisation is key in many fields, creative ones chief among them, and the ability to recognize an opportunity while it's still disguised as a problem is a big part of what can help you succeed and, furthermore, stand out.